The BTE Tech Expo
A one-day learning & networking event dedicated to moving the needle in race equity in Tech. This event featuring panel discussions and exhibit hall.
Welcome to the BTE Tech Expo
The BTE Tech Expo is the perfect event for students interested in pursuing a career in technology. At the Expo, students can meet with recruiters from top companies, listen to panels of tech experts, and find the resources they need to make themselves more hirable. This is a great place to network and learn more about various jobs in the tech industry.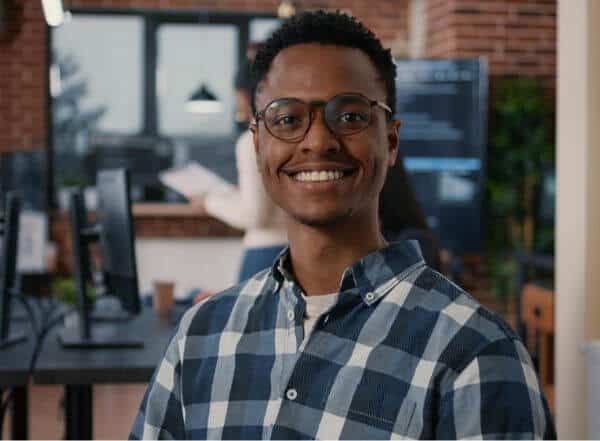 Exhibit Hall
Meet the people who can help you get the job you want and the experience you need.
Panels
Get insights, opinions, and first-person stories from people of color in the tech industry.
Boost Your Network
Get connected with accomplished and promising tech professionals whose interests match yours.
Jobs for Non-Techy
From Business Analyst to Project Manager. Explore the world of Non-Technical Jobs.
HR & Recruiters
Find out what recruiters are looking for in resumes, cover letters, interviews, and more.
Schedule
Jobs in Tech for Non Techies
Explore opportunities for individuals without a technical background to break into tech. Our expert panelists will share insights and strategies for career transitions, skills development, and navigating the tech job market.
What Are Recruiters/HR Professionals Looking For?
Learn what recruiters and HR professionals are looking for, how to tailor your application, and how to present yourself as the ideal candidate.
9-5 to Entrepreneur
Join our panel of successful entrepreneurs who made the transition from traditional 9-5 jobs to the world of entrepreneurship. They'll share their inspiring stories, offer advice on overcoming challenges and share tips on how to turn your passion into a successful business.
On the Campus of the University of Central Florida
The BTE Tech Expo will be held at UCF's beautiful main campus in east Orlando this April 5th, 2023 from 11am-4pm With modern facilities and state-of-the-art technology, it is the perfect place to host this dynamic and productive event. Join us at Live Oak Event Center. Located at 4115 Pyxis Ln, Orlando, FL 32816.